Tektronix made a lot of fixtures that were made for scope calibration purpose. Here you see a 1000:1 resistive divider that could be used for things like calibrating a uV plugin.
The second is a (broken) TU-5 pulser. This was used for the %XX series scope plugins like the 1A4. It should give a 1 ns pulse. You connect it to the amplitude calibrator off the mainframe and the slowly turn the potentiometer (on the other side) until it starts to pulse.
This is an adapter you need when you want to use the TU-5 with a 105 pulser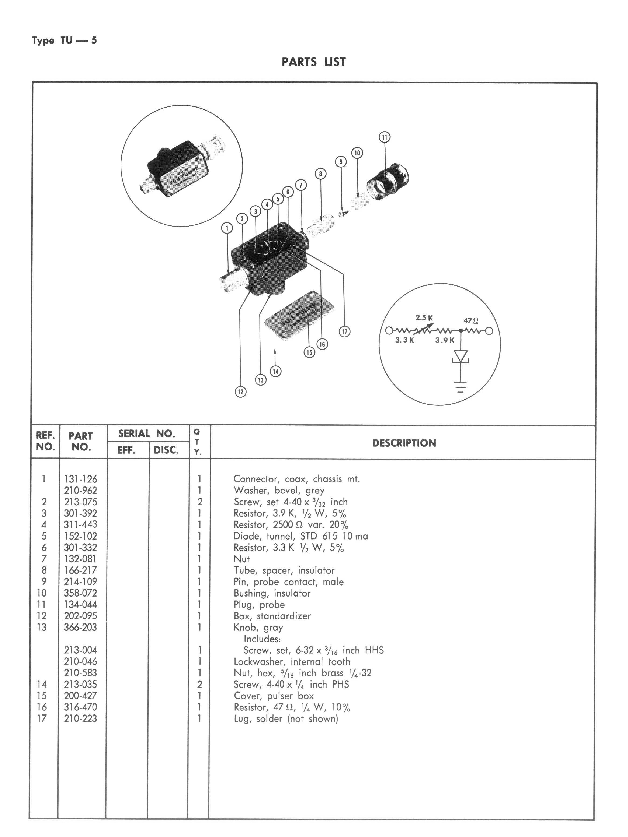 The last one is a 067-0681-01 very fast tunneldiode pulser. It has a Tr that is better as 350 ps. The operation is the same as for the TU-5. I have no documentation about it.