An old picture how my network analyse hobby started with an old russian SNA and aHP VNA
Om snel te kunnen switchen tussen DUT en calibratie heb ik 4 shf coax relais gemonteerd. Alle kabels zijn voorzien van radial connectors en een goede kwaliteit RG58/U mil specs. De kabels zijn zo gemaakt dat ik net zoveel kabellengte in het reference als test kanaal heb. Naast de relais zit drie schakelaars om om te schakelen.
Ondertussen zitten deze relais ingebouwd in een 19″kast samen met mijn digitale VNA welke ze vanuit de software aanstuurt.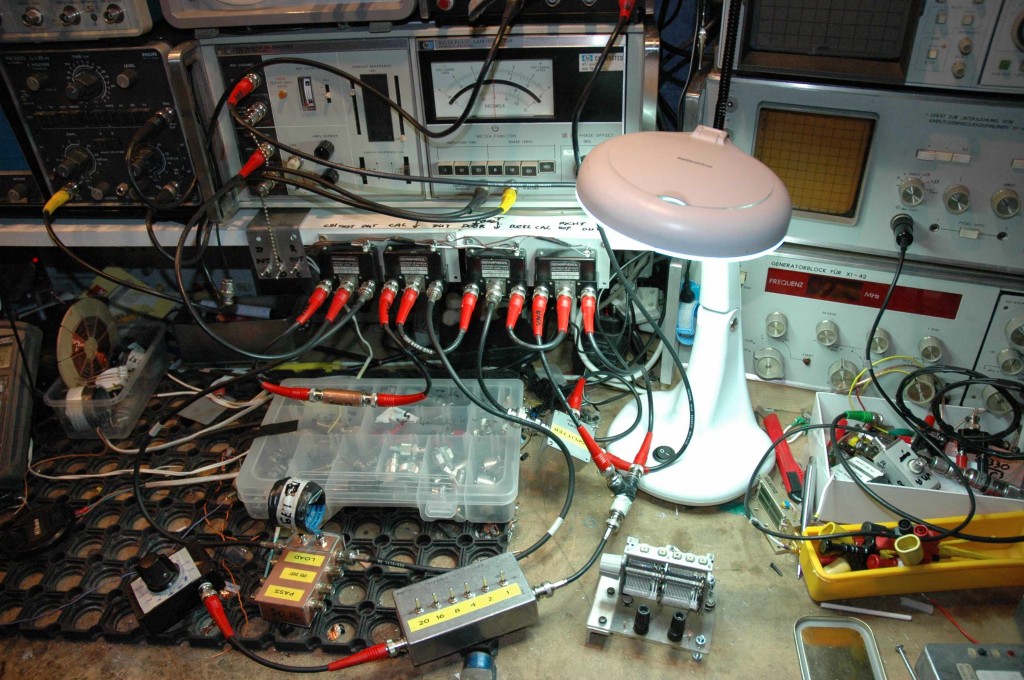 Dit was de toenmalige analyserhoek: